Postion: Deputy Juvenile Officer – Abuse / Neglect Unit
Seventh Judicial Circuit - Clay County, Missouri
| | |
| --- | --- |
| Position Title: | Deputy Juvenile Officer – Abuse / Neglect Unit |
| Reports To: | Abuse /Neglect Unit Supervisor |
| Department Title: | Family Court/ Juvenile |
| Salary: | $31,000 - $38,000; plus benefits |
Primary Objectives of Position
The employee in this class is an entry-level professional working in the enforcement and administration of the Missouri Juvenile System. The employee is vested with the statutory authority of a Juvenile Officer to take charge of children who come under the jurisdiction of the Juvenile or Family Court. The employee is expected to exercise supervision over juveniles under the Court's jurisdiction, works with some degree of independence and reports directly to the Unit Supervisor.
Essential Duties and Responsibilities
Responds to on-call or daily referrals made by law enforcement agencies, schools, parent/guardian, Department of Social Services or general public.
Prepares petitions, motions, social and court summaries, and other reports for all juveniles on caseload.
Supervises juveniles under jurisdiction of the court due to abuse and neglect.
Prepares and serves summonses and subpoenas.
Attends team meetings with Children's Division to explore and discuss a treatment plan to ensure the safety of the juvenile and to meet the needs of the family.
Presents cases, as required, to the Juvenile Court and makes recommendations based on evidence, client history and statutory requirements.
Works with attorneys to adjudicate contested cases before the Juvenile Court; including Termination of Parental Rights hearings.
Be available on-call as needed.
Minimum Qualifications
Must have a Bachelor's Degree in Criminal Justice Administration, Criminology, Psychology, Sociology, Social Work or related field.
Must have a valid driver's license and liability insurance.
Must be able to attend training with overnight stays and make out of county trips as needed.
This is not an inclusive list. Other duties, qualifications, knowledge, and skills may be required.
Salary range: $31,000 – $38,000; plus benefits.
Please email your resume to Janet Rogers, janet dot rogers at courts dot mo dot gov. If you are selected to go further in the process, you will be contacted by email or phone.
By mail:
JANET ROGERS, JUVENILE OFFICER
CLAY COUNTY FAMILY COURT
351 EAST KANSAS
LIBERTY, MO 64068
Application Deadline: November 5, 2021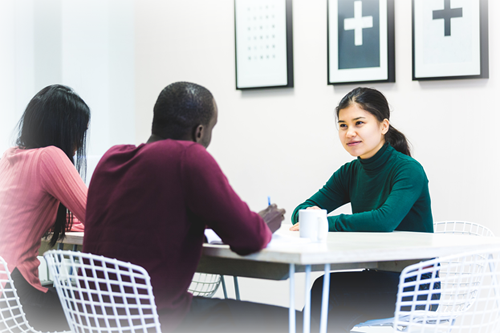 Please Send Resume To:
Janet Rogers, Director of Court Services
Email:
janet dot rogers at courts dot mo dot gov