Location and Parking
The entrances for both Justice Centers are on the north.
Please be aware of the one-way streets north of and between the Justice Centers. They are indicated in the map above.
Parking on some streets is for one hour only and is strictly enforced by the city.
Directions to the Justice Centers Using…


Public Parking icon
James S. Rooney Justice Center

11 South Water Street, Liberty, MO 64068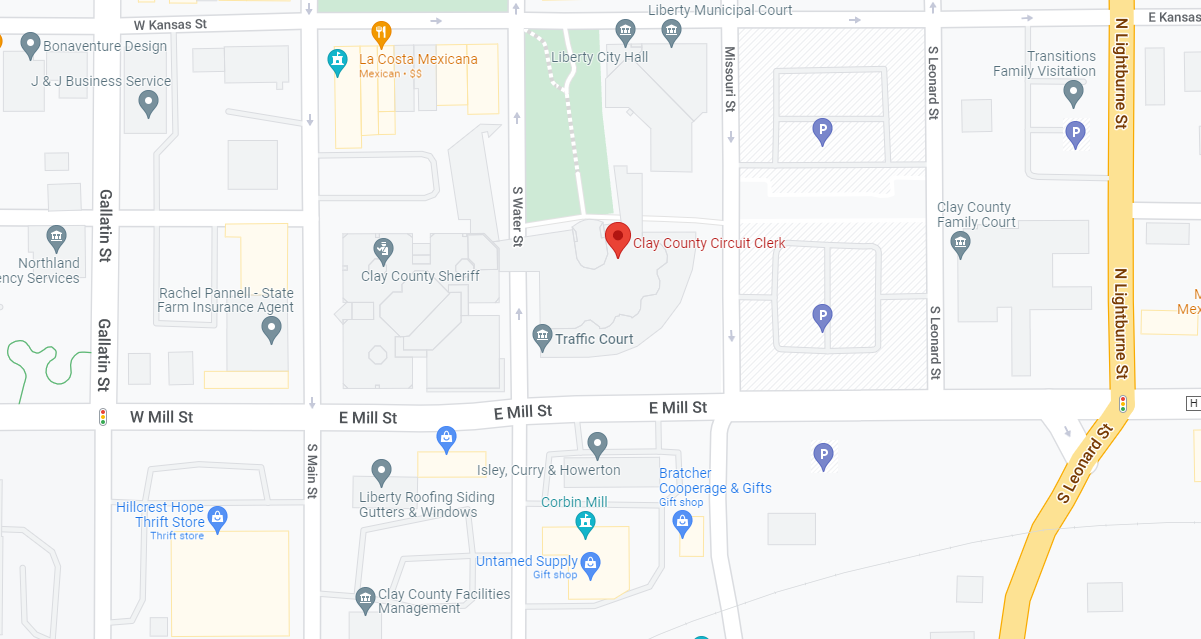 R. Kenneth Elliott Children's Justice Center

351 East Kansas, Liberty, MO 64068)