Division IX: Judge Daniel L. White
THINGS TO KNOW
FILING OF SUMMONS – Associate Circuit Claim Procedure:

Local Rule 25.1 - Return of Service Affidavit must be filed no later than 3 p.m. on Monday of the week wherein the hearing date is set if it is a Wednesday hearing date and Tuesday at 3 p.m. if it is a Thursday hearing date. If filed late, cause will be removed from the docket and continued to a date approximately 30 days later.
Exception: Court will waive Local Rule 25.1 only if: (1) the Defendant has stipulated to entry of a Judgment; or (2) all parties appear in Court per the summons and waive the local rule to take up the matter.
Service within less than 10 days prior to Court date is ineffective and deprives the Court of jurisdiction. Attorneys should actively seek to remove these cases from the docket if service occurred out of time.
Scheduling of Summons Return Dates: The Circuit Clerk processes summons and schedules a return date consistent with Rule 54.21 MRCP. Summons generally set the initial hearing or docket time on a 9 a.m. docket. Note, however, that when a Wednesday or Thursday morning docket contains 125 or more cases, the Circuit Clerk will schedule excess cases to dockets starting at 8:30 a.m. and/or 1:30 p.m. in order to accommodate periods of heavy case loads. The Court may also in these instances exercise its discretion to order that a class of cases be assigned a return date of more than 30 days and less than 60 days. Attorneys and parties are advised to carefully review all summons to insure they have the correct court appearance date and time calendared.

CASE MANAGEMENT CONFERENCES – Circuit and Associate Circuit Claims: When a matter is set for a case management conference:

Parties must select a trial date;
If your claim is under Chapter 517 Assoc. Circuit Procedure, unless good cause is shown, all trial dates must occur within 6 months of the anniversary of its filing;
Parties must comply with Supreme Court Operating Rule 17.23;

PRETRIAL CONFERENCES – Circuit and Associate Circuit Claims:

Civil Bench Trials Generally – Conference is not required unless requested by legal counsel. The Court does not conduct pretrial conferences on cases where there is a pro se litigant;
Domestic Cases: The Court will automatically set a pretrial conference where both parties are represented by legal counsel. A pretrial conference will not be held if a party is pro se. Parties are expected to file their statements of marital, non-marital property, income and expenses and proposed form 14 calculations prior to the pre-trial conference;
Jury Trials – The Court will automatically set a pretrial conference. Typically 3 to 4 weeks prior to trial depending on complexity of the legal/fact issues. The pretrial conference will be held "on the record" if a litigant is pro se. All motions in limine, deposition designations, joint exhibit lists, and proposed jury instructions, shall be exchanged between the parties and filed with the Court 10 days prior to the pretrial conference;

JUDGMENTS AND ORDERS:

Provide proposed Judgment or orders by email – DO NOT FILE AS PDF ON CASE NET;
Email to Division 9 Clerk: div9@circuit7.net
Defense and Plaintiff Attorneys are encouraged to provide (via email) proposed judgments or orders at all bench trials and motion hearings;
DO NOT E-FILE A PROPOSED JUDGMENT
Requests for Findings of Fact and Conclusions of Law must be timely filed per Local Rule. Parties in such cases should be prepared to submit proposed Judgments containing Findings of Fact and Conclusions of Law at the conclusion of their trial.

DISMISSAL OF PENDING CASES:

Dismissals Without Prejudice: Upon motion of a plaintiff, dismissal is automatic. A plaintiff may submit a proposed order of Dismissal, but it is not required.
Dismissals With Prejudice: A written Judgment of Dismissal With Prejudice is required. Motions or stipulations to dismissals with prejudice should be submitted to the Court with a proposed form of judgment entitled "Judgment of Dismissal with Prejudice".

DISMISSAL DOCKETS FOR ASSOC. CIRCUIT CASES: – Clay County Local Rule 37.01

Each Associate Circuit Case filed is automatically assigned a dismissal docket review date four months from the date of filing. This aids the Court's compliance with Supreme Court Operating Rule 17.23;
Order to Show Cause Docket – Parties on this docket are expected to present facts and evidence of due diligence and good cause before the Court will consider continuing the case to a date beyond the time guidelines of Supreme Court Operating Rule 17.23;
Dismissals on this docket are without prejudice.

MOTION HEARINGS:

Generally: Motions may be set any morning of the week at 10 a.m. If a motion hearing will require more than 15 minutes of time, the parties should seek an afternoon or special docket setting. Attorneys must confer with the Court Clerk regarding potential dates.
Wednesday/Thursday Mornings: The Court generally has a heavy docket on these mornings. Parties seeking a motion hearing on these dates that will require more than 10 minutes are encouraged to seek a special docket setting on a Monday, Tuesday or Friday.
Dispositive Motions: In Chapter 517 actions, orders setting trial dates will typically require that dispositive motions to be filed and set for a hearing no less than 15 days prior to the trial date.
ADULT ABUSE CASES
Cases are set daily:

Tuesday and Fridays are generally larger dockets.

8:30 a.m. pro se docket;
9 a.m. attorney docket;
1:30 p.m. if special setting is sought.

Monday dockets begin at 9 a.m.
Wednesday and Thursday dockets settings are only at 10 a.m. or later as Division 9 does not have a court recorder prior to 10 a.m. on these dates.

Time Requirements for Trial: Trials that will require less than 15 minutes will be taken during the morning dockets. If a trial may require more than 15 minutes, attorneys and parties should request a special trial setting at a 1:30 p.m. The Court reserves its discretionary authority to limit the time for trial and cumulative evidence in cases set on heavy morning dockets.
Evidence: Cell phones and electronic recording devices are prohibited in the Courtroom unless allowed by special order of the Court. Parties who wish to present photos, emails, text messages or other electronic information in evidence should print or reproduce this evidence in a physical form prior to trial. Licensed attorneys representing parties in Court are permitted to possess cell phones and may bring a client's cell phone into Court for evidentiary purposes. The responsible attorney must possess and control the device at all times while in the courthouse. Video or audio recording of Court proceedings is prohibited unless allowed by special order of the Court.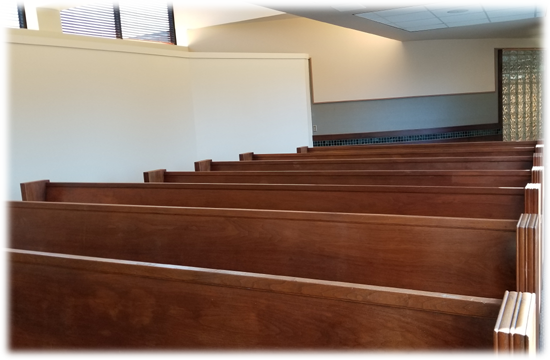 Judge Daniel L. White
Division IX
Judicial Assistant: Audrey E. Saulsbury
Tel: 816-407-3990
Email:
div9@circuit7.net
ADULT ABUSE CASES
CASE MANAGEMENT CONFERENCES
DISMISSAL DOCKETS FOR ASSOC. CIRCUIT CASES
DISMISSAL OF PENDING CASES
FILING OF SUMMONS
JUDGMENTS AND ORDERS
MOTION HEARINGS
PRETRIAL CONFERENCES